BumpWatch: Annie Wersching Debuts Her Belly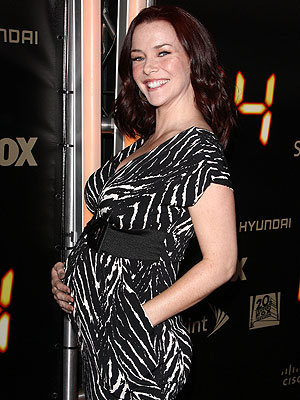 Juan Rico/Fame
Annie Wersching may have wrapped her role on 24, but she has a new project to focus on: her first child.
"[I've been eating] tons of mint chocolate chip ice cream and French fries," Wersching, who's due in August, tells PEOPLE.
Pictured here at 24's series finale party, held Friday at Boulevard3 in Los Angeles, the actress admits that her character's tragically shocking fate actually worked in her favor.
"Our big days of filming the sex and death scenes were a Thursday and a Friday — and I found out I was pregnant that Saturday," Wersching, 33, explains.
"It worked out pretty good. I definitely couldn't do the naked scenes now!"