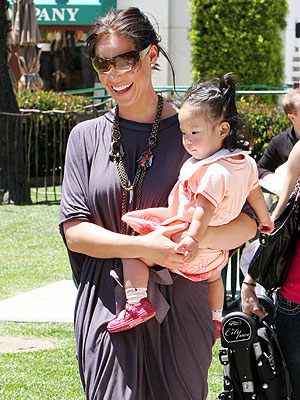 Mike/Fame
Family day out!
Katherine Heigl joined her mom Nancy and sister Meg for lunch at Taverna Tony, as well as shopping at Cross Creek on Friday in Malibu, Calif.
Also joining the group? Naleigh, the actress' 17-month-old daughter with husband Josh Kelley, as well as Meg's infant son.
"Naleigh has a real strong personality," proud grandma Nancy recently told PEOPLE.
"She's really a wonderful little girl. She's very round and very adorable. She's almost edible!"
RELATED: Katherine Heigl: Motherhood Brings Out My Emotional, Protective Side