Fab Sale Round-Up: Gilt Groupe, Bébé au Lait and More!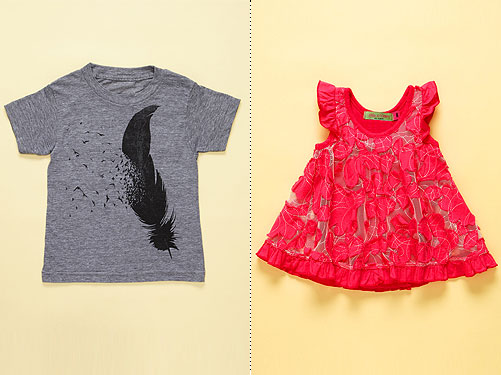 Courtesy of Gilt Groupe
Starting today, Gilt Groupe is hosting a few drool-worthy sales worth checking out. You'll find chic and trendy clothing from loads of high-end children's clothing brands at up to 60% off. We've got all the details below. Just make sure you sign-in at 12pm when each sale starts — or risk missing out on some great deals!
Acoustic (starting 5/1, ending 5/4), Threadless and Big Citizen (starting 5/4, ending 5/9), Haven Girl (starting 5/6, ending 5/10) and Blume Little Man Tie Tees (starting 5/6, ending 5/10)
Not a member of Gilt? Use our exclusive link to sign up.
Click below for more great deals!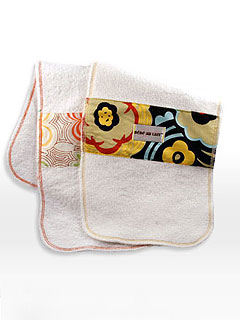 Courtesy of Bébé au Lait
Bébé au Lait: Full of beautiful, modern prints, their nursing and baby accessories are oh-so chic. To celebrate Mother's Day, they're giving away two free burp cloths (left) with the purchase of any nursing cover. Get all the details here.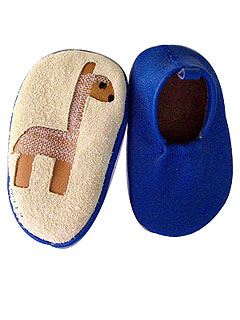 Courtesy of Chloe In Style
Chloe In Style: Who doesn't love a cute pair of baby shoes? This stylish mommy and baby e-boutique is offering free shipping on all their mini mocs ($39 each). Just enter code: babymoc at checkout. Our favorite style is the Llama (left).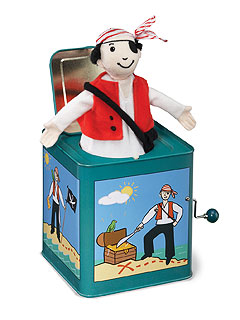 Courtesy of HauteLook
HauteLook: Here's what's coming up next week at this private sale site:
5/3 — Jack Rabbit Creations classic toys with a twist and décor for kids (left), 5/4 — Liz Lange diaper bags, 5/5 — Fun and bright clothing for infants and kids from Big Citizen and Da Lil' Guys, 5/6 — Naughty Naughty Pets' whimsical plush toys, 5/7 — Rebelette's rock and roll inspired clothing for girls and award-winning building toy sets from WEDGiTS, 5/8 — Timi & Leslie diaper bags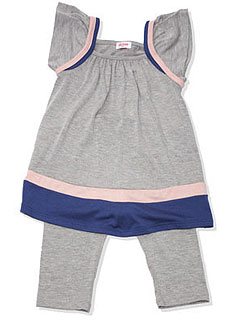 Courtesy of Lil' Swanky
Lil' Swanky: From cute tunic and leggings sets (left) to western-style button-ups, this trendy children's e-shop has it all. Get 20% off all their cute styles from May 4 to May 11 by entering code: MOM20 at checkout.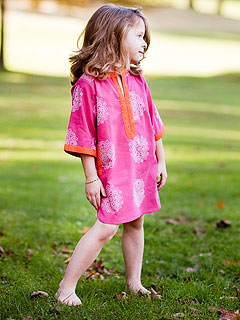 Courtesy of Masala Baby
Masala Baby: They're having a summer sale! For the whole month of May, all of the brand's adorable Indian-inspired baby and toddler clothing is discounted up to 50% off. Go to Masalababynyc.com to check out their easy-to-wear collections.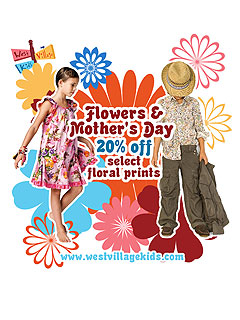 Courtesy of West Village Kids
West Village Kids: Spring has sprung! To celebrate Mother's day, this NYC-based children's boutique is taking 20% off select floral pieces. Click WestVillageKids.com for all the styles on sale.