Sneak Peek: Walmart's Cute and (Affordable!) Spring/Summer Styles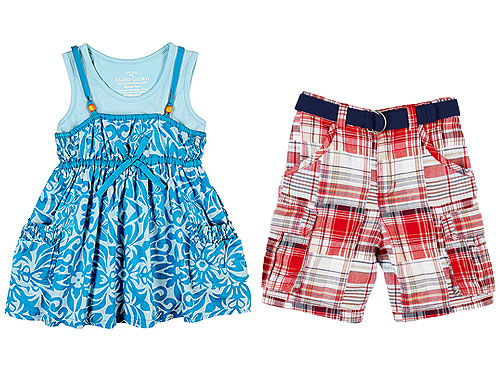 Courtesy of Walmart
Spring has sprung, but stocking up on warm weather apparel for your ever growing toddler can definitely put a dent in your wallet.
Fret, no more! We got a preview of the spring/summer collection of Walmart's in-house brand Faded Glory — and we're beyond smitten. From printed sundresses and cute rompers to graphic tees and preppy shorts, everything's super cute and super affordable.
Jump on the floral trend with the Newborn Print Dress ($9). The pattern is bright and pretty and it comes with a fun, cropped cardigan. What's better than one pair of shorts under $10? Two pairs of shorts under $8! Try the brand's pull-up shorts ($8 for two). The elastic waistband makes getting dressed a breeze.
Shop the full Faded Glory collection at Walmart.com.
— Anya Leon