Mark McGrath Gets Sentimental About His New Twins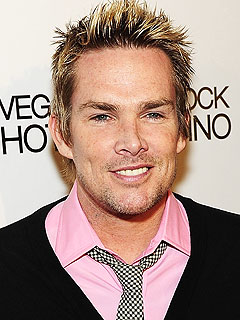 Steven Lawton/FilmMagic
Fatherhood has turned Mark McGrath to mush.
The Sugar Ray rocker, whose fiancée Carin Kingsland delivered twins Lydon Edward and Hartley Grace on Thursday, says he's thrilled to have "one of each."
"I would have been happy if God had two Labradors come out of her," he tells PEOPLE Moms & Babies with a laugh. "But we're so lucky — I can't wait to experience the wonders of a boy and a girl."
"I can't wait to hear their opinions on things," he says. "I want to take my boy to a Laker game and I want to see my daughter dance in her tutu. There are all these great things that I am just visualizing.'"

When it came to choosing names, McGrath and Kingsland, who have been together for 16 years, looked to his Irish heritage for inspiration.
The twins' first names — Lydon and Hartley — are Irish surnames "that we just really liked," says the new dad.
The babies' middle names also have a special meaning to the couple: Edward is McGrath's father's name, and McGrath translates to "grace" in Celtic, the rocker explains.
McGrath, 42, acknowledges that raising twins is going to be tough, but says having the right partner to do it with is key.
"Every day I look at Carin and I think, 'I can't wait to spend the day with you,'" he says, "and if that's not preparedness, then nothing is."
— Marisa Laudadio