Julia Roberts Savoring 'Every Little Moment' with Family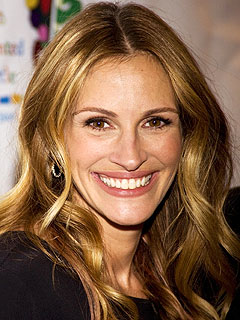 Tim Wagner/Zuma
Proudly proclaiming her family of five "happy as clams," actress Julia Roberts says she's leading the charge.
"I am fulfilled by my own life on an hourly basis," the Eat, Pray, Love star, 42, tells The New York Times. "Every little moment is amazing if you let yourself access it."
Even, apparently, those groggy moments at dawn!
Son Henry Daniel, 2½, recently woke mom up at 5 a.m.
"[He] said to me, 'It's a beautiful day, Mama!' Roberts — named PEOPLE's Most Beautiful earlier this week — recalls before asking, "What's more precious than that?"
Her ability to look beyond the here and now is something she attributes to Henry and his big siblings, 5-year-old twins Hazel Patricia and son Phinnaeus 'Finn' Walter.
"I learn that all the time from my kids," she shares. "Children are so filled with wonder."