BumpWatch: Diablo Cody's Animal Magnetism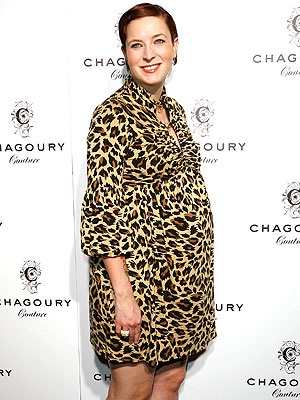 Donato Sardella/WireImage
Mom-to-be Diablo Cody made a statement in leopard print as she arrived at the launch of the Chagoury Couture line, held Wednesday at the Pacific Design Center.
The Juno screenwriter, 31, announced her pregnancy earlier this month.
"Thanks for the congrats on my fetus," Cody wrote on her Twitter account.
"No secrets here; just thought it would be fun to see how big I could get before someone noticed."
This will be the first child for Cody and husband Dan Maurio.
RELATED GALLERY: Who's Due Next?