Spotted: Ana Gasteyer's Night Out with Frances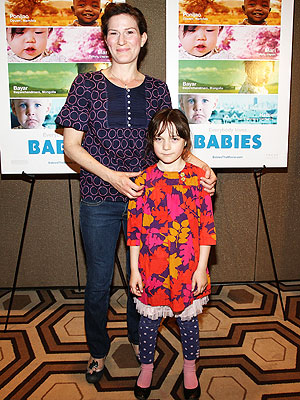 Jerritt Clark/WireImage
Like mother, like daughter!
Ana Gasteyer poses with 7½-year-old Frances Mary at a special screening of Babies, held Tuesday at the Tribeca Grand in New York City.
The Saturday Night Live alum, 42, is also mom to son Ulysses, 2.
"[Frances] never batted an eyelash about having the baby around," Gasteyer says.
"I am not so sure how it'd go if it were the other way."
RELATED: Ana Gasteyer Gets Lost in Motherhood