Spotted: Amy Adams & Darren Le Gallo's Lunch Date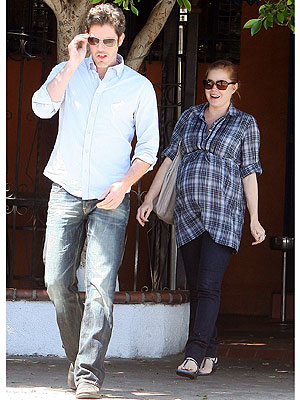 Ramey
After a Mexican meal, Amy Adams and fiancé Darren Le Gallo were spotted leaving El Compadre Thursday in West Hollywood, Calif.
The couple await the arrival of their first child in May.
Adams, 35, says she's dedicated to relaxing before life gets crazier after baby arrives.
"It's been good for me," she notes.
"I've benefited a lot from taking some downtime and working on friendships and really reconnecting with my fiancé."
RELATED: Amy Adams' Baby Bash