Drool-Worthy! Zebi Baby's Chic (and Organic!) Bibs and Burp Cloths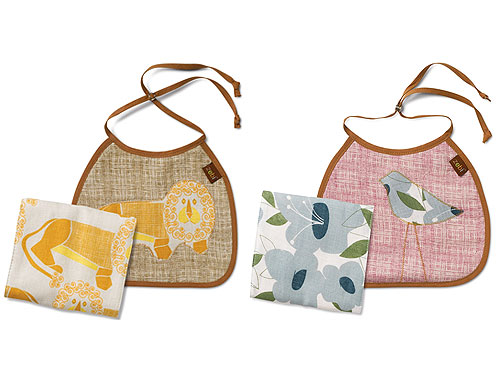 Courtesy of Layla Grayce
Don't let your baby drool on just anything. Try Zebi Baby's über cute bibs and burp cloths ($18 to $48). Not only are they beautiful to look at, they're eco-friendly too!
Featuring modern cut-out animal designs and vintage-inspired prints, each style is made with high-quality fabrics that are formaldehyde-free and eco-certified. Our favorite is the Kerchief Bib ($18) which has an adjustable pearl snap closure and can double as a stylish scarf on a chilly day.
Need a gift for a baby shower? The classic Bip & Burp sets ($29, above) and fun Bucket of Burpies ($34) will impress any style-conscious mom-to-be.
Want to see more? Check out the full collection at Laylagrayce.com.