Spotted: Matthew Broderick & James Scoot to School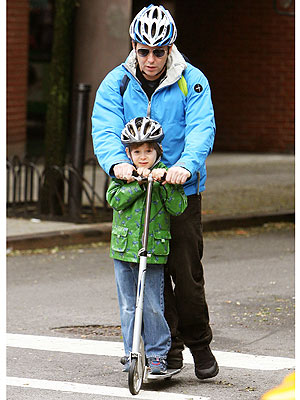 INF
Wheelin' around!
James Wilkie Broderick gets a kick start from dad Matthew Broderick as the pair ride his scooter to school on Monday in New York City.
What does James, 7½, want to be when he grows up?
"He has a whole list of career possibilities already, he wants to be ready in case one doesn't work out," laughs Broderick.
"Astronaut is high on the list and there's also fireman and maybe being a baseball player."
RELATED: Matthew Broderick's Parenting Plan: 'I'm Making It Up As We Go Along'