Family Photo: Chris Robinson & Allison Bridges Sling It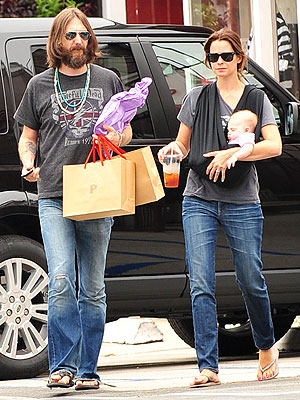 Boaz/Pablo/Flynet
Stepping out for some shopping, Chris Robinson and wife Allison Bridges were spotted with daughter Cheyenne Genevieve, 4 months, at the Brentwood Country Mart on Monday.
The Black Crowes frontman, 43, is currently enjoying hanging out with his girls — as well as son Ryder, 6 — before hitting the road in August with the band.
Celebrating their 20th anniversary, the Black Crowes will release an acoustic double album, Croweology, before going on indefinite hiatus once wrapping their tour in December.
RELATED: Chris Robinson Inspired By Ryder's Band Name