Carnie Wilson Says Daughter Is 'Sensitive' About Weight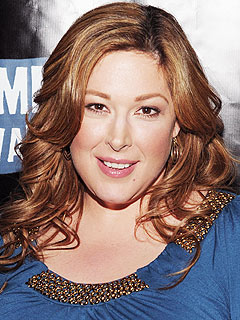 Michael Buckner/WireImage
Raising girls with a healthy body image is a challenge, and it's one Carnie Wilson is facing right now with daughter Lola Sofia, 5.
In an interview with Babble, the singer and Newlywed Game host — also mom to Luciana Bella, 10 months, with husband Rob Bonfiglio — suggests that parents shower their children with "love and praise" while also working hard to build self-esteem.
"There are people of all different shapes and sizes, and I try to teach Lola that people aren't as sensitive as she is," Wilson, 41, reveals.
"She's almost five, and that's the age kids in school start to tease each other. It hurts her. I try to teach her that you can have thick skin, but still be sensitive."

Talking to her daughters about weight is a priority for Wilson, who "take[s] it from a health angle."
"I tell them our bodies are sacred, and we have to take care of them," she says. "They're fully aware I'm overweight."
When Lola discovered pictures of mom 50 pounds lighter, Wilson admits she had some explaining to do.
"She's learning what that means, and that what you put in your body makes you bigger or smaller, and what it means if your body is too big," Wilson continues. "I never look at [weight] like someone is less of a person or a bad person."
"When the day comes that she sees people who are thinner, I'll tell her she has beautiful eyes, hair, smile. She's Lola, and we have to celebrate that she was a gift from God," Wilson adds.