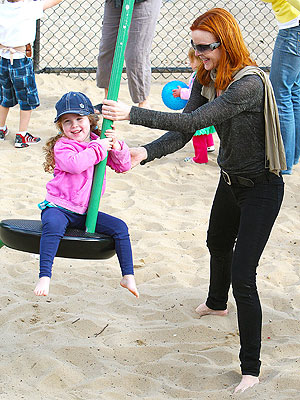 Splash News Online
Whee!
Marcia Cross takes daughter Savannah for a spin at a Santa Monica, Calif. playground on Saturday afternoon.
The Desperate Housewives star, 48, was enjoying some park playtime with the 3-year-old and her twin sister Eden.
"As much as I wanted them, I guess I'm surprised at how fulfilling I find it," Cross recently said of motherhood.
RELATED GALLERY: Family Photo Album: The Cross-Mahoneys