BodyWatch: Niki Taylor Drops Her Pregnancy Pounds
Most moms might struggle to lose post-pregnancy pounds with two growing sons in the house. "They are meat and potato boys," Niki Taylor says of her 15-year-old twins, Hunter and Jake. "They eat cinnamon rolls, cereal — basically teenager food."
But Taylor, 35, stuck to her own mom food — a healthy diet of oatmeal sprinkled with berries, and chicken broiled in coconut oil — that has helped the model lose 59 lbs. — going from 197 lbs. to 138 lbs. — since giving birth to her daughter Ciel, now 13 months. (Dad is race car driver Burney Lamar, 29).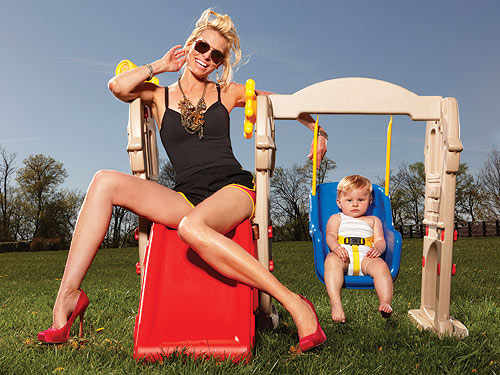 Niki and Ciel – Russ Harrington for PEOPLE
If Taylor finds herself craving a cinnamon roll too, she limits herself to one bite — or else.
"If I have dessert, I spend a half an hour more exercising," says the 5'11" model, who spends 30 minutes a day doing cardio — walking, jogging or on a gym treadmill. "So I would rather just have the bite than work out an hour!"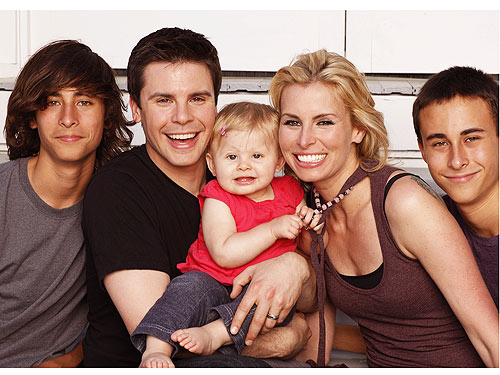 Hunter, Burney, Ciel, Niki and Jake – Russ Harrington for PEOPLE
As for weight training? Well, that's just a part of motherhood. "I'm lifting a 25-lb. baby, her stroller and a diaper bag," she says. "That's a workout."
— Alicia Dennis