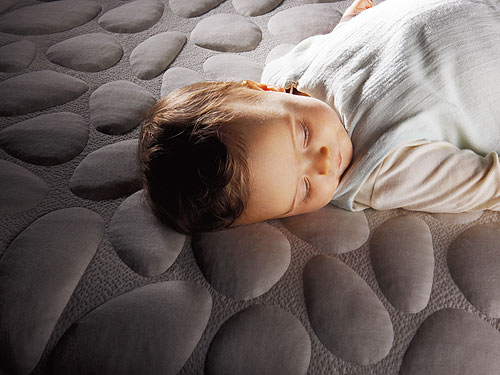 Courtesy of Nook
You and your baby can sleep (and breathe) easy thanks to the new eco-friendly nursery sleep system from Nook.
Unlike other baby bedding on the market — which often has traces of toxins — each piece is made of chemical-free organic and natural fibers that are super safe.
But it isn't just the materials that are impressive. The highlight is the design. Made with natural latex and naturally fire-resistant organic wool, the Pebble Mattress ($550) is soft, yet sturdy. The removable mattress cover features a cool and innovative pebble design that increases air flow, which means more restful naps for baby. It's also machine-washable, as well as, stain-, water- and microbe-resistant.
Nook's other baby bedding accessories include an eucalyptus and organic cotton blend fitted sheet ($60), a nap sack ($48), an organic combed cotton blanket ($74) and a toddler pillow ($38).
Go to Nooksleep.com for the full collection.