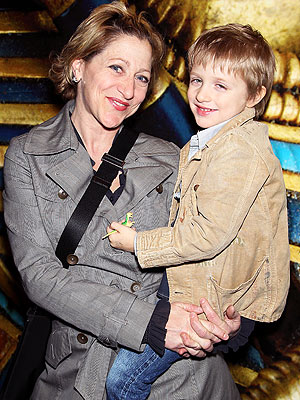 Marion Curtis/Startraks
Mummy fan Anderson Falco brought his own Mommy — actress Edie Falco — along to the opening night of the King Tut and the Golden Age of the Pharaohs exhibition, held Friday evening in New York City.
Held at the Discovery Times Square Exposition, the exhibit features more than 130 artifacts from the tomb of Tutankhamun, including 50 of his burial objects.
In addition to 5-year-old Anderson, Nurse Jackie star Falco, 46, is also mom to daughter Macy, 2.
RELATED: Edie Falco: My Kids Look Like Fabio and Chucky!