Brooke Shields Parties with Princess Grier
They played limbo. They decorated tutus. They danced to Abba and The Little Mermaid soundtrack. But for Brooke Shields, the highlight of her daughter Grier Hammond's princess-themed fourth birthday party at The Craft Studio in N.Y.C. last Friday, was edible.
"Amy Atlas is a dessert genius. She created the perfect sweet table for Princess Grier's big day. Not only did it look amazing—everything was delicious," said the star of event designer Amy Atlas's dessert bar, brimming with vanilla cupcakes adorned with crowns and magic wands, bubble gum and cotton candy-flavored jelly beans, as well as Hershey's bars wrapped in custom 'Princess Grier' packaging.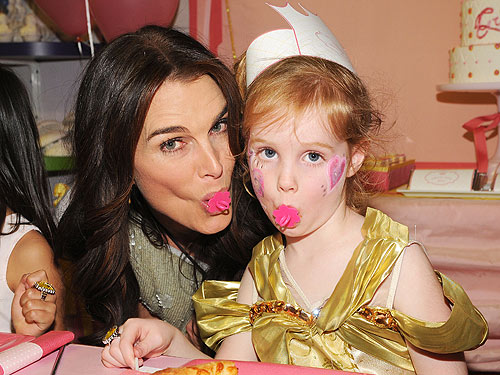 Albert Michael/Startracks
Additionals details from the party and photos below!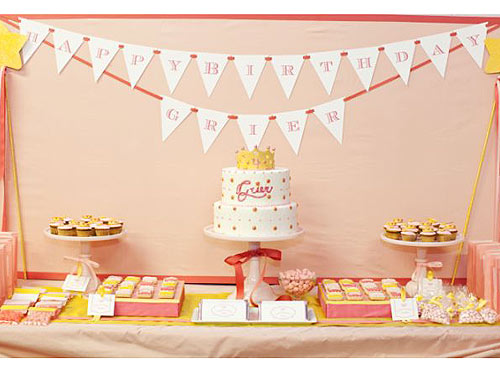 Allan Zepeda
"The cake and mini cupcakes were almost too pretty to eat and the personalized placemats and juice boxes were just precious," Shields added.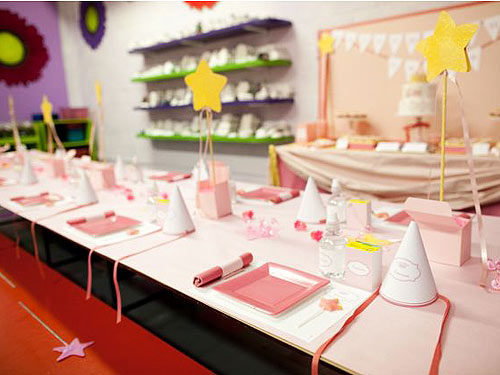 Allan Zepeda
Grier, who turned 4-years-old on April 18, wholeheartedly agreed.
"She loved the quilted chocolate and vanilla cake," says Atlas. "She's a very girly girl and loves everything sparkly and pretty. She kept saying 'I'm a princess today!' throughout the whole event. Her oohs and ahhhs as she was walking up and saw everything were really cute."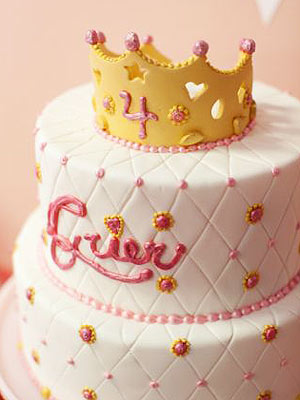 Allan Zepeda
And though writer/producer dad Chris Henchy couldn't make the bash, his wife made sure he didn't miss a moment of Grier and big sister Rowan's fun.
"Brooke was taking pictures and texting them to Chris every two minutes," says Atlas. "She had her phone up the whole time, giving him play-by-plays."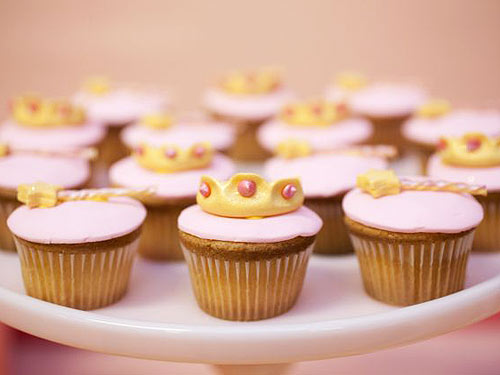 Allan Zepeda
And as with most celebrity shindigs, the guest list was exclusive. "There were under 20 kids there," adds Atlas. "It was basically just Grier's closest pals."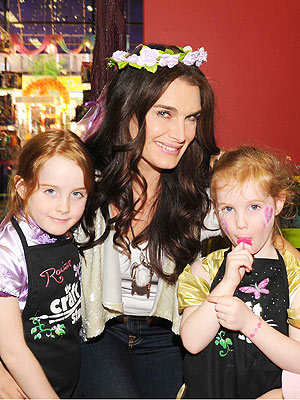 Albert Michael/Startracks
— Suzanne Zuckerman