Jennifer Lopez Achieves 'Total Happiness' As a Working Mom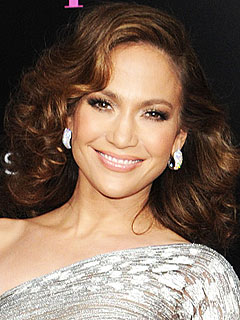 Sara De Boer/Startraks
The lines between work and motherhood were blurred — in the best possible way — for Jennifer Lopez while shooting The Back-up Plan, in which she plays an expectant mom.
"It's a balancing act," she told PEOPLE at the film's Hollywood premiere. "I wouldn't say it was tough."
In fact, the singer and actress goes on to reveal that one of the best days of her life occurred while twins Emme Maribel, and Maximilian David, 2, visited her on set.
"I was working and my whole life was merging together, and it was just total happiness for me, a real feeling of wholeness," she explains.
Having recently become a mother offscreen informed the role.
"I had just gotten over my pregnancy myself so it was fresh in my mind. I knew all the good and terrible things that go into being pregnant," Lopez, 40, says.
"It's such an emotional ride, such a romantic time and there's so many beautiful things or funny things that happen. You look back and think, 'Did I cry over that?'"

The twins "do everything," according to Lopez, and just like their multi-talented mom Max and Emme aren't limiting their interests. "They sing, they dance, they pose … they've been walking, they run," she notes.
"They tell me what to do. They're fun … They're talking more, getting to full sentences and you're like, 'Seriously? Okay,'" Lopez continues.
Despite her return to acting — and a new album on the horizon — Lopez says she intends to witness each and every milestone.
"I want to spend as much time with them as I can," she explains. "Everybody, every parent always says to you, 'It goes so fast! It goes so fast!' and it's true, two years have gone by so quickly and so I just want to be with them as much as we can until they are 18."