6 Easy Tips to Making Your Home Green for Baby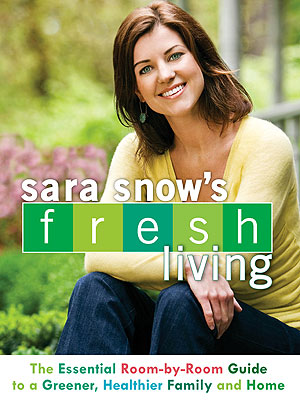 Courtesy of Random House
Going green isn't just trendy anymore. It's a necessity!
TV host and author Sara Snow knows this all too well.
Snow's parents were pioneers in the natural foods movement. Now about to become a parent herself, the lifestyle expert (Sara Snow's Fresh Living, $16) is dedicated to living as green as possible.
Sara — who's due to have a girl in June! — shares her easy-to-follow tips with PEOPLE Moms & Babies readers on how to "greenify" your home for little ones.
Air it out. Be sure new furniture has had time to breathe, or "off-gas," before exposing it to baby. The ideal place to air things out is the garage or outside. If you don't have either, put the pieces in a room away from the baby, and leave the windows open.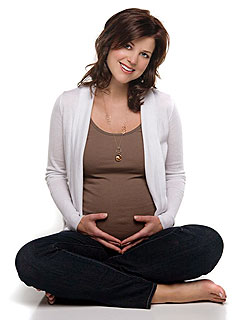 Courtesy of Sara Snow
Sleep easy. Not all crib mattresses are created equal. Most are made with toxic materials and chemicals that are just not good for your baby's health. Go for one that's designed with organic cotton, or wool (which is a natural flame retardant) so you and baby will have a peaceful night.
Play green. You wouldn't let your little one put just anything in his mouth. Since toys often end up between baby's gums, buy ones that are BPA- and salate-free. And if they're painted, double-check that it's not with lead-based paint.
Start 'em young. It's never too early to teach the importance of recycling. When they're a little older, set up an area where they can sort glass, paper, cans and other recyclables on their own to make it fun. You can also do some mommy & me vegetable gardening to help your kids learn where their food comes from.
Eat organic. It can be pricey — especially for a family — so don't feel like you have to go 100 percent overnight. Start off with the items you eat the most (bread, cereal, milk) and go from there.
Buy used furniture. Not only is it a great way to save tons of money, recycled pieces (crib, changing table, dresser, bookshelf, toy box) have already been "off-gassed". Plus, if you want to make it more eco-friendly, repaint it with non-toxic finishes.
Overall, don't beat yourself up says Sara. It's not easy to go green overnight. "Just take baby steps and you (and your baby!) will be just fine."
— Kate Hogan