Spotted: Henry Driver Makes a Wish!
Splish splash! Henry Story Driver, 19 months, parks it at the fountain at Cross Creek in Malibu, Calif. on Saturday, where mom Minnie Driver handed him coins to throw into the wishing well.
Little Henry certainly seems to be a water baby — we recently saw some great shots of him and Minnie down by the shore!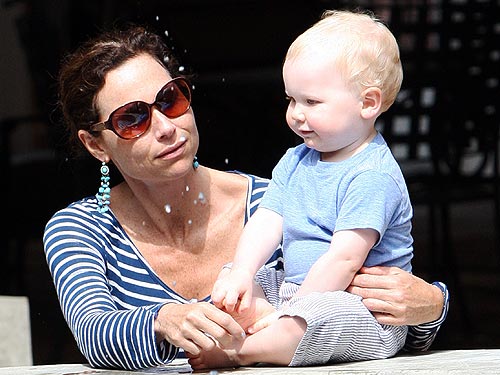 Mike/Fame