Shop Green at The Mini Social's Eco Week Sale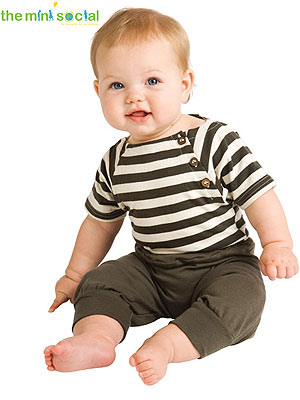 Courtesy of The Mini Social
Mark your calendars, The Mini Social's gone green!
Until April 23, the chic private sale site for moms and kids is hosting loads of great deals on stylish eco-friendly brands at up to 60% off.
You'll find everything from organic baby clothing Kate Quinn Organics (left) to soft-sole shoes from IsaBooties.
They're also featuring easy-to-follow tips to raising your family green from celebrity guest editors, including Karolína Kurková and Rhea Durham Wahlberg.
Added bonus: A portion of the sales will be donated to TransFair USA, which supports fair trade practices around the globe.
Go to TheMiniSocial.com for a full list of this week's sales.