Sweet Surprise! Organic Gummy Treats Your Kids Will Love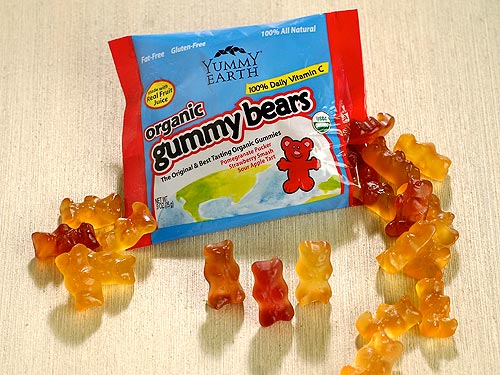 Courtesy of YummyEarth
We all need a fix once in a while — like Mommy's no-foam skim latte with one squirt of vanilla, please. But for kids, a fast sugar rush isn't really in their (or our) best interest. That's why we're loving YummyEarth's organic gummy bears.
Sweetened with real fruit extracts (pomegranate, strawberry, sour apple) and nothing artificial, they're so good your kids won't know the difference. And they're not the company's only yummy candy. Depending on your sweet tooth, they have everything from lollipops to hard candy drops ($3.50 — $35) in delicious flavors like Cheeky Lemon, Root Beer, Wild Peppermint, Googly Grape and more.
Do your little ones have allergies or other dietary restrictions? No problem! Everything's free of gluten, soy, dairy, fat, nuts, GMOs and MSG, so you're more than covered.
Check out all of the company's treats at YummyEarth.com.
— Stephanie Phoenix