Michael J. Fox: 'Always Be Available to Your Kids'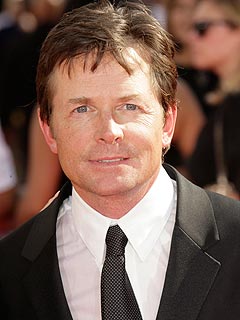 CBS/Francis Specker /Landov
In a new interview with Reader's Digest, dad-of-four Michael J. Fox quips that "it feels like five sometimes."
The actor, 48, turns serious, however, when asked to provide parenting advice that begins with the word "always."
"Always be available to your kids," the author of Always Looking Up: The Adventures of an Incurable Optimist, suggests.
"Because if you say, 'Give me five minutes, give me 10 minutes,' it'll be 15, it'll be 20. And then when you get there, the shine will have worn off whatever it is they wanted to share with you."
The extra effort almost always pays off.
"I've never gotten up to see something one of my kids wanted to show me and not been rewarded," Fox adds.
Esmé Annabelle, 8, twins Aquinnah Kathleen and Schuyler Frances, 15, and Sam Michael, 20, are Fox's children with wife Tracy Pollan.