First Look: Brooke Shields and Family for Royal Velvet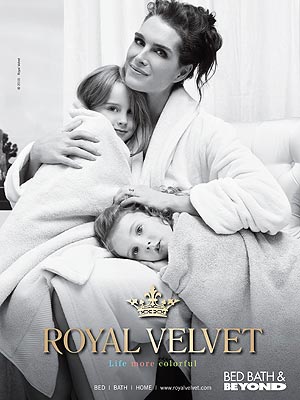 Courtesy Royal Velvet
Brooke Shields is getting back to her modeling roots — and her daughters are joining the party!
We have the first look at the marketing campaign the family is starring in for Royal Velvet — their second — debuting this May in shelter and lifestyle magazines.
Shot at a private estate in West Hollywood by photographer Tony Duran, the campaign features Shields, husband Chris Henchy and their daughters Rowan Francis, 6½, and Grier Hammond, who turns 4 this week.
Royal Velvet bed and bath products are available at Bed, Bath & Beyond.