Family Photo: Cam Gigandet's Birthday Babe!
After grabbing lunch at Toast in West Hollywood, Calif., Cam Gigandet and Dominique Geisendorff strolled back to the car with daughter Everleigh Ray, who kept a tight grip on dad's tee!
Everleigh, who celebrates her first birthday today, is the only child for the former Twilight star and his girlfriend.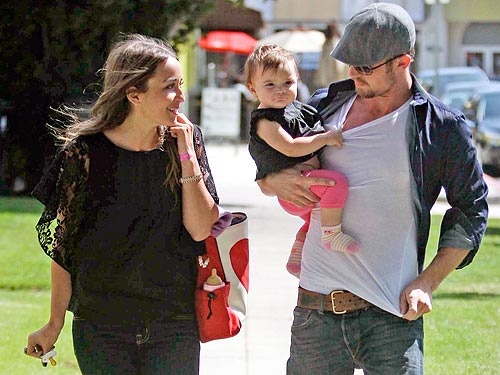 Fapian/Zodiac/Splash News Online