Alysia Reiner Says Sharing Milk Was an 'Unexpected Gift'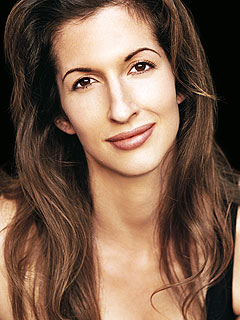 Courtesy Alysia Reiner
Since welcoming daughter Livia Charles in Dec. 2008, Alysia Reiner has learned to expect the unexpected — especially when it comes to breastfeeding.
"I didn't even know if I would make enough [milk] for one baby, as a small-breasted woman I was actually very concerned about that," she admits in a new interview with Best for Babes.
However, when her fears were put to rest — Reiner, 39, eventually discovered her concerns are a common myth — the Sideways actress began storing her extra supply for emergencies, only to find she'd build up a stock she had no need for.
"So I started looking into donating it to a milk bank," she explains. But a simple twist of fate led Reiner to coordinate with a friend in need instead.
"I spoke to a friend who was having a very hard time with breastfeeding and suggested she look into milk banks," Reiner shares. "Then it dawned on us … to just do a direct donation. So I am happy to be able to share my milk with another mom's baby."
And while nursing Liv "is heaven and such a gift," Reiner admits sharing her milk "was the most incredibly unexpected gift of all."
(Best for Babes cautions moms about potential health risks of milksharing, and recommends that moms wishing to donate or access human milk go through the Human Milk Bank Association of North America.)

As for her initial breastfeeding timeline, Reiner, having already surpassed her goal, is still going strong 16 months later!
"I didn't expect to love it so much. To feel so miraculous. To do it for so long," she raves, adding that it has become "so easy" over time.
"I thought I would stop when she could ask for it, but then she started talking really early — oops."
To read the full interview, visit Best For Babes.
— Anya Leon