Heidi Klum Debuts New Mommy-Fabulous 'Do!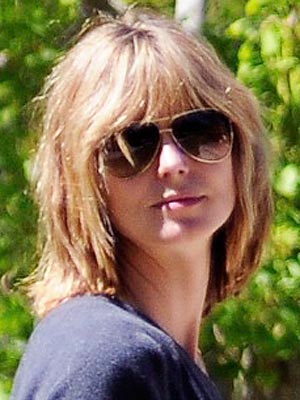 National Photo Group
Chasing after four kids doesn't leave a ton of time for glamorous updos and blowouts — just ask busy mom Heidi Klum.
While out and about with kids Leni, 5½, and Johan, 3, last week, the Project Runway star (who's also mom to Henry, 4½, and Lou, 6 months) debuted a shaggy new bob.
The shoulder-length cut with heavy, blunt bangs has a low-maintenance, wash-and-go feel to it — perfect for someone who spends much of her time running after toddlers.
And yet, on Heidi, it looks positively runway ready.
Tell us: What do you think of Heidi's new hairstyle?
— Marissa Patlingrao Cooley