Boy/Girl Twins on the Way for Mark McGrath!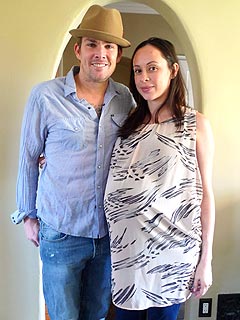 Iris Moncada
Sugar Ray frontman Mark McGrath and fiancée Carin Kingsland are expecting twins — a boy and a girl conceived via IVF — in May, they tell PEOPLE exclusively.
"I'm so excited," says McGrath. "My DNA paranoia is kicking in: I've got to feed these children. We've got to get the nursery together. And what do you do when you bring the kids home?"
"Most parents are like, 'Oh, the wonders of child rearing,'" he says with an exaggerated sigh. "But we're freaking out! The first year is going to be gnarly."
All joking aside, McGrath, 42, says, "I love them already, but I need them to come out so I can really shower them with love. I can't wait to meet them."
Visit PEOPLE.com to read more about McGrath and Kingland's recent engagement! Leave your advice for the couple on raising twins at the left.