Spotted: Bryce Dallas Howard & Her Blond Boy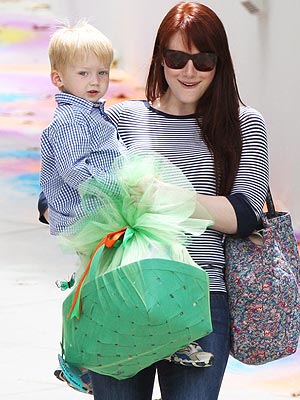 Fame
Look at that loot!
Bryce Dallas Howard carries son Theodore 'Theo' Norman — along with his Easter basket — after leaving a holiday party at Ron Meyer's home on Sunday afternoon.
"The first two years before my son started preschool I didn't work much because it was like, 'How are we going to juggle it?'" the actress, 29, said recently.
"Working outside of L.A. is like this whole other thing because I can't be away from him for more than a few days. It's a constant question, but like with any working mother, it's something that you figure out."
Theo, 3, is the only child for Howard and husband Seth Gabel.