P. Diddy's Son Christian Turns 12 – Vegas Style!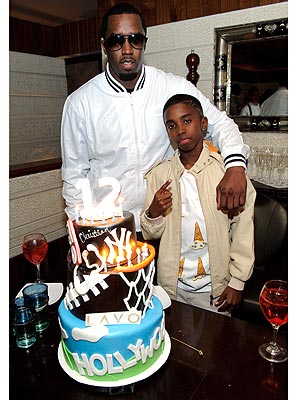 Al Powers
It's a weekend being spent celebrating his 12th birthday in Vegas for Christian and dad Sean 'P. Diddy' Combs!
The three-day affair started off in style as the excited tween pulled up to The Palazzo in a black tour bus on Thursday.
Keeping plenty of good company along the way, Christian and Diddy were joined by mom Kim Porter, brothers Justin, 16, and Quincy, 18, and a handful of friends including Tyson Beckford's son Jordan and Faith Evans' son Josh.
Dining on kid-friendly delicacies such as pizza and shrimp scampi, the evening was not complete before a round of Shirley Temples were ordered for the younger crowd.
When it was time to cut the custom cake from Gimme Some Sugar — adorned with all of Christian's favorites including the Hollywood sign, a basketball net, and even an iPod — the proud father raised his glass and offered up a celebratory toast to his youngest son.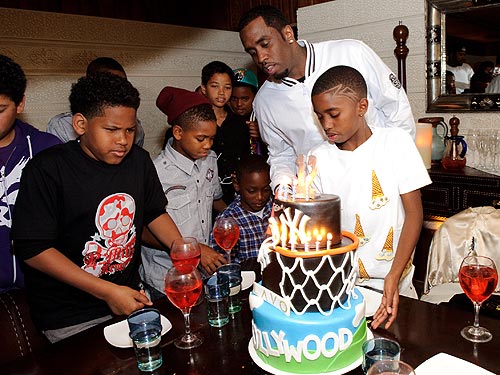 Al Powers