Spotted: Mason Disick's Sunny Smiles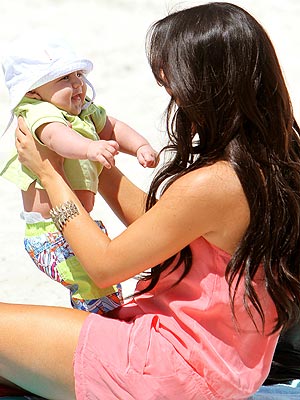 INF
Say cheese!
Mason Dash Disick, 3 months, gives aunt Kim Kardashian a big grin while lounging on the beach Wednesday in Miami, Fla.
Soon after, Kardashian took her nephew shopping at Eanie Meanie in South Beach, where she picked up two Splendid Littles outfits in navy and teal, as well as a tee and short set from Lucky Jade.
"Kim was so nice and a very good aunt," shop owner Cori Franco tells PEOPLE.
The Kardashian sisters — including Mason's mom Kourtney — are currently filming the second season of their reality show, Kourtney and Khloé Take Miami, in the Sunshine State.
— Linda Marx