Soft.: Organic Clothing and Blankets for Baby!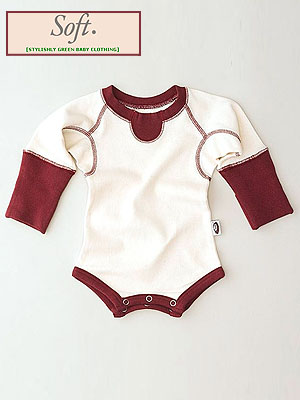 Courtesy of Soft.
What do the babies of Padma Lakshmi, Rebecca Gayheart and Kourtney Kardashian have in common? They all sport adorable, eco-friendly styles by Soft.
Made with 100% organic cotton, the company's simple but chic clothing and blankets are so, well… soft… that you won't mind wrapping your baby up in their duds.
Our favorite is the the multi-purpose 3-way organic baby blankets ($35). Available in three rich colors (blue, brown and pink), it features a handy built-in hood.
We also love the handknit organic cotton hat ($27). Not only is it super fun — it gives your baby an instant red mohawk — but 10% of the hat's sales are donated to a Tibetan children's charity.
Check out the full collection here.
— Stephanie Phoenix