Greg Kinnear Learns His Little Ladies' Language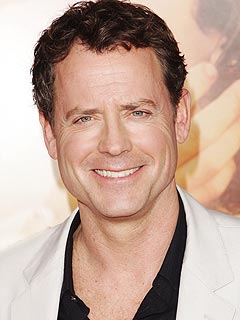 Revolutionpix/Fame
Coming from a brood of boys, Greg Kinnear can rough and tumble with the best of them.
However, when life with wife Helen Labdon dished out daughters, the actor found himself trading it all in for tea parties.
"My grandfather had two boys, my uncle had three boys, my dad had me and my two brothers, each of my brothers have had two boys," he told David Letterman on The Late Show last week.
"Then something happened with the chromosomal experiment and suddenly I've got three girls!"
As a result, Kinnear has been forced to learn a whole new language when it comes to sibling squabbles among Lily Katherine, 6 ½, Audrey Mae, 3 ½, and Kate, 6 months, lovingly referred to as 'Katie Crunch Bomb' by her sisters.
"All the tools I have are things like, 'If your brother punches you, you punch him back harder,'" he jokes. "I have no skills [to say], 'That's a lovely gown honey, look at you!'"
And despite being "so ill-prepared" for his group of girls, Kinnear — and his wallet! —  are catching on.
"Let me tell you something, you figure it out real quick. They say, 'Well, you'll pay for it later and as far as I can tell, I'm paying for it out the arse right now!" he laughs. "It's expensive and there's no stimulus package for dads with daughters."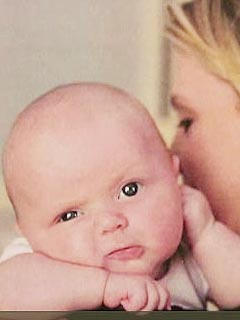 Kate & Helen – Courtesy Greg Kinnear
However, the "cute little cliché" is still relevant according to The Last Song star.
Quick to point out that while Letterman will be relaxing once son Harry is grown, Kinnear, 46, jokes that he'll be stationed on the front porch.
"I do have a shotgun so there will come a time where you'll be hanging out and having a good time. The son is fine, but [I'll be dealing with] the daughter thing."
Even so, despite life's unexpected surprise, Kinnear is happy with his lovely ladies — and insists he's not pining for a son.
"Coming from boys I feel very lucky having them," he confesses. "They're really great."
— Anya Leon