Caught Caring: Planet Awesome Kid, Global Action for Children and Brooke Shields
Kids helping kids is always a welcome sight, and there was plenty of it to see at Milk Gallery in New York City last weekend. That's where Planet Awesome Kid — with a theme of "think globally, celebrate locally" — treated guests to an afternoon of arts and crafts, yoga, break-dancing and more, all to benefit Global Action for Children (GAC).
Actress Brooke Shields was on hand with daughters Rowan Frances, 6 ½, and Grier Hammond, 4 this month, and tells Moms & Babies that although the girls "had so much fun" they remained ever mindful of why their presence was needed.
"The most important part of the event was how interested the girls were in learning about the good work that was being done, and the attention being shed on all the awesome kids," Shields explains.
Awesome indeed! With a stated "dual mission" of documenting global kid street style while simultaneously helping those in need, Planet Awesome Kid hosts kid-centric fundraisers designed to encourage self-expression through art, fashion, dance and more.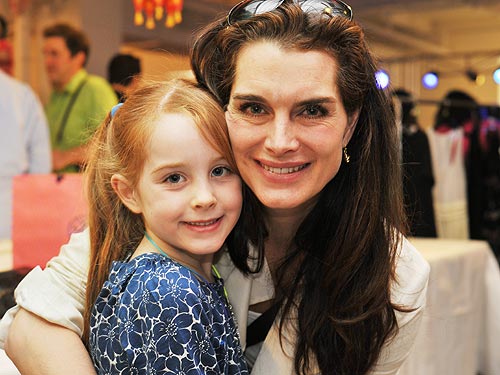 Julia Chesky
GAC, for which Angelina Jolie serves as honorary chairperson, is just the latest benefactor of that effort. Acting as an advocate for the world's most vulnerable children — with a focus on those who are orphaned, those living in absolute poverty, or those who are at risk of exploitation and abuse — GAC maintains a constant presence in Washington D.C.
Striving to "connect decisions makers in government to the real needs of a child on the ground," GAC takes an independent, nonpartisan approach to its work.
"Instead of choosing sides, we opt for political unity because we know that changing a child's future is not and cannot be a partisan issue if we are all to succeed," GAC explains.
To find out how you can help, click here.