Star Mom Favorite: Baby Eggi Clothing!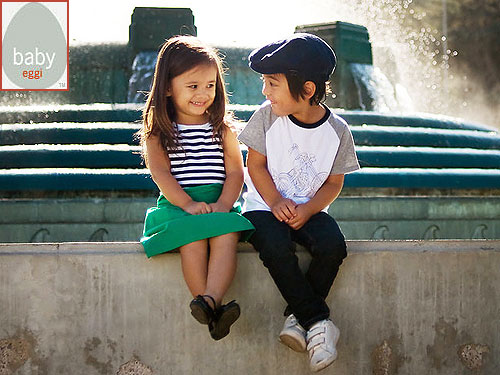 Courtesy of Baby Eggi
Angie Harmon knows a thing or two (or three!) about where to find cute clothes for little girls. Mom to daughters Finley Faith, 6, Avery Grace, 4 ½, and Emery Hope, 15 months, the star of new series Rizzoli & Isles is a big fan of kids clothing line, Baby Eggi.
Her latest picks from the brand's spring collection include both the Ruffle dress ($34) and the Rosette tee ($30) for her stylish mini me's.
And Harmon isn't the only celeb fan of the line. We also recently spotted Sarah Jessica Parker's 9-month-old daughter, Tabitha Hodge, in the company's Bell Sleeve jacket ($48).
If you are a mom of boys, don't panic. Baby Eggi's not just for girls. They have a great boys collection too, including the dapper Tab Polo ($35). Although it's casual enough for school, the epaulets and roll-up sleeve tabs make it also work for special occasions.
Added bonus: Now through April, the company is donating 20% of their profits to International Medical Corps and Save the Children in response to the crisis in Haiti.