Mario Lopez Wants Baby's Sex to Be a Surprise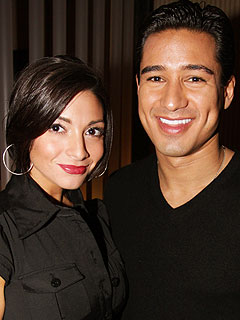 Johnny Nunez/WireImage
When it comes to welcoming his first child this fall, Mario Lopez is all about the element of surprise — much to the dismay of his friends and family.
"People are very upset that I'm not finding out what the sex is going to be," the Extra host tells Ellen DeGeneres during an episode airing Friday.
"I think that is one of life's great surprises. I want to be, 'Oh, it's a girl' and 'Oh, it's a boy.'"
And despite warnings that he and girlfriend Courtney Mazza won't be prepared for baby's arrival without knowing whether they'll be buying pink or blue, Lopez insists stocking up on presents is the last thing on his mind.
"I'll be all right with gifts and maybe a coat of paint on the wall," he admits.
"Real excited" about fatherhood, Lopez, 36, is still brainstorming when it comes to a name.
"I don't have names picked out. Maybe you can help me," he prompted DeGeneres.
— Anya Leon