Spotted: Sarah Jessica Parker and Tabitha Go Undercover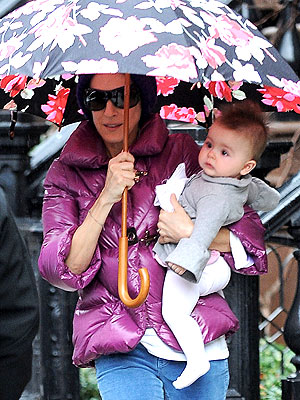 JJJ-KATIE B/EAGLEPRESS
Rain, rain go away!
Sarah Jessica Parker keeps her 9-month-old daughter Tabitha Hodge dry Monday while leaving their New York City home with twin Loretta, son James and husband Matthew Broderick (not pictured).
The Sex and the City star recently said that Tabitha thinks that her 7-year-old brother "hung the moon."
"Her head can turn literally 360 degrees to follow him anywhere …. she's really, really smitten," Parker, 45, explains.