Amy Poehler's On Set Visitor: Archie!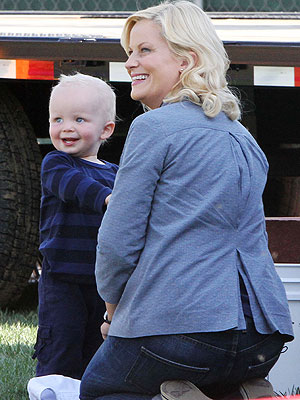 GSI Media
Hi Mom!
Archibald William Emerson Arnett and Amy Poehler get smiley as they greet each other on the set of Parks and Recreation in Van Nuys, Calif. on Tuesday.
Archie, 17 months, will be sharing his time with Amy and dad Will Arnett with a sibling in the future — the comedic couple just announced that they have a second child on the way!