Family Photo: Minnie Driver and Henry's Fountain Fun
Make a wish! Minnie Driver looks on as son Henry Story, 18 months, tosses a coin into the fountain at Cross Creek in Malibu, Calif. on Sunday.
The actress, 40, is happy to be a mom of one, but recently said she always thought she'd become a parent earlier in life.
"It was never my intention to leave it until I was in my late thirties, but it was never the right time, right place or right person. Too many women put it off until everything is in place, but there's never a perfect time, is there?"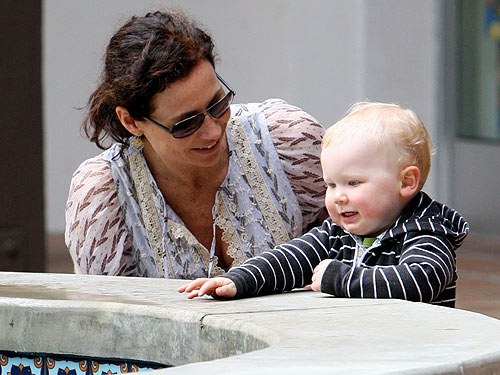 Mike/Fame