Fun on Wheels! Ecozoo Animal-Shaped Rolling Backpacks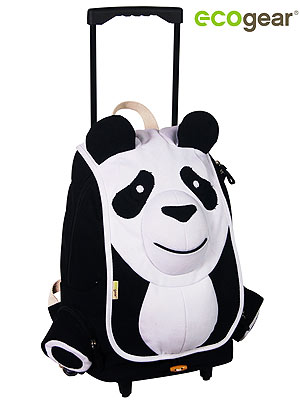 Courtesy of Ecogear
We thought an animal-shaped backpack was fun, but now there's one with wheels!
The new rolling backpacks ($45 each) from Ecogear's Ecozoo collection ($45) — Marcia Cross and Gwen Stefani are fans — will have your kids running out the door each morning with a big smile on their face!
Each style (Panda, Pig, Froggy and Puppy) is made with natural cotton canvas, sustainable wood, recycled plastic and non-toxic dyes. Even the wheels are crafted from recycled materials.
They also feature padded shoulder straps and a pull-out handle for more comfort. Shop the collection here.
— Stephanie Phoenix