No More Jaywalking for New Mom Amy Ryan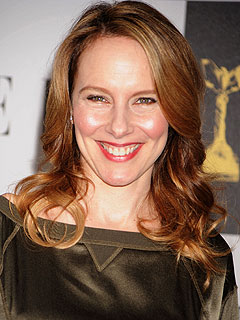 Jeffrey Mayer/WireImage
For Amy Ryan, the key to balancing work and motherhood is streamlining both.
"It's just about becoming really efficient with your time and just writing things down," the Academy Award-nominated actress — mom to 5-month-old daughter Georgia Gracie, with fiancé Eric Slovin — tells iVillage.
"I used to keep a to-do list in my head before I had a child, but now I have to write it all down."
Taking stock of each potential role has also become paramount.
"If it's not good enough, I'm not going to leave home," she explains, "and that makes for an easy decision."
Not quite as easy, however, is the internal dilemma Amy faces each time she's stopped at a red light while walking the streets of New York City!
"I don't jaywalk anymore. It's true. I feel this part of me thinking, 'What kind of New Yorker are you waiting for the light to change?' But it's true. I wait for the light to change. Even when I'm not with her. I'm like, 'She needs me. I can't get hit by a car.'"

When asked which, if any, of her films she hopes to someday watch alongside Georgia, Amy gives another surprising answer: Gone Baby Gone, in which she portrays a drug-addicted mom in a role that brought her critical acclaim.
"That's your mother!" she says with a laugh. "I say that as a joke, but I actually mean that."
"It's funny, but my nieces — the oldest ones are eight — they know I'm an actress, they know what an actress is, but they really have yet to see anything I can do," Ryan explains.
"I'm constantly saying, "No, not yet. You can't see that one yet." So it'll be a while before I show my daughter anything that I've done. The Office. She can watch The Office."