Stella McCartney Previews New GapKids Collection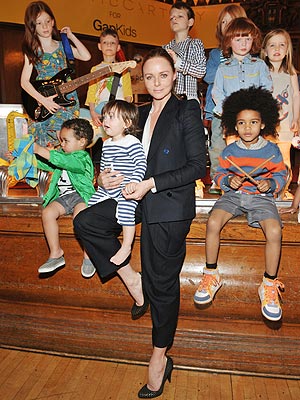 Nick Harvey/WireImage
The British designer — and mum of three — is back with new fashions for GapKids.
Stella McCartney gave guests like supermodel and friend Kate Moss and sister Mary McCartney a sneak peek off her new spring line at Porchester Hall in London, England on Tuesday.
Both chic and cute, it's full of bright colored jackets and sweaters, western-style shirts, floral dresses, graphic tees and fun sneakers.
And like her first collection, we're loving it all.