1 Trend, 3 Ways: Stylish Mini Sunglasses
Mini shades are not only cute, they're also a great way to protect your little one's peepers. And from funky to brightly colored, there's something for everyone as these celeb tots prove.
Alabama Jennings rocks an adorable pair of Hello Kitty cat eyes while Zuma Rossdale looks cool in Ray Ban Jr. aviators ($59). Even Beyoncé's nephew Julez Smith gets in on the fun in the hip Paul Smith/Oakley "Frogskin" sunglasses.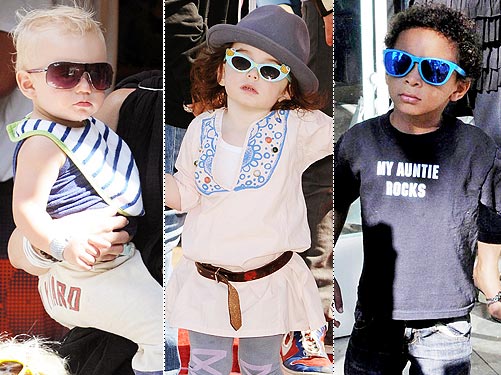 Ramey; Jeffrey Mayer/WireImage; Ramey
On the hunt for a cute pair for your tot?
Check out our top picks — for any budget — below!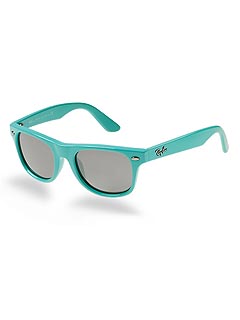 Courtesy of Sunglass Hut
Splurge
Just like the company's popular adult line, Ray-Ban Jr. sunglasses are classic, well-made and super stylish. We're loving these pint-size Wayfarers ($60), which are available in turquoise (left), yellow and purple.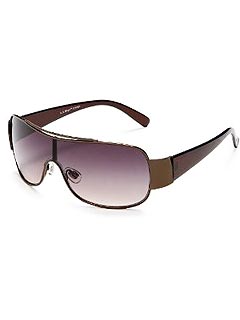 Courtesy of Amazon
Affordable
AJ. Morgan Kids' sleek Lil' Metalhead sunglasses ($20) feature a single-shield design for more eye coverage, as well as, wider and thicker arms for a snug, secure fit.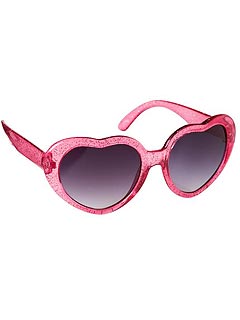 Courtesy of Old Navy
Bargain Buy
Don't let the $6 price tag fool you! Old Navy's Glitter Heart sunglasses offer 100% UV protection. Plus, we can't get over the cute, girlie touches (pink glitter color, heart-shape).
— Anya Leon