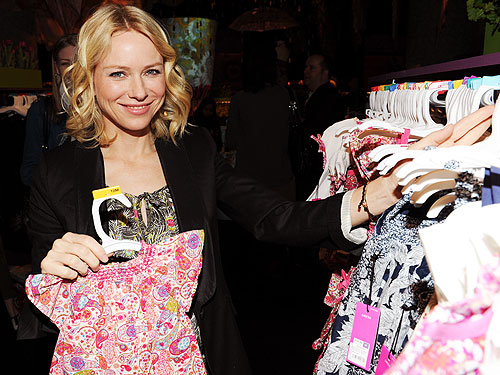 Andrew H. Walker/Getty
She may have two boys — Alexander 'Sasha' Pete, 2 ½, and Samuel Kai, 14 months — of her own, but Naomi Watts hit the girls' racks at the Liberty of London for Target pop-up store launch on Wednesday in New York to shop for her 10-month-old niece.
"I've bought all sorts of dresses for her," the actress told PEOPLE's Celebrity Baby Blog. "Pretty dresses and a bikini — it makes me really want to have another baby, a girl, so I can dress her up a bit!"
At the event, Watts — and a select group of shoppers — browsed everything from cute mini sundresses and rainboots to elegant teapots and canisters in the signature floral prints British-based Liberty of London is known for.
"[As a kid growing up in London], I would go along Regent Street and look at the windows and dream about their fabrics," Naomi recalled. "The patterns are so feminine and pretty."
Click below for more info about the line, as well as photos!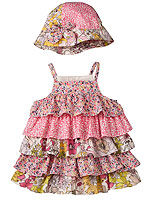 Courtesy of Target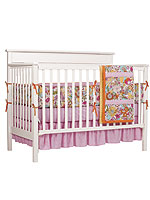 Courtesy of Target
Courtesy of Target
The fashion and home collection (which features 25 unique floral patterns in bright hues of pink, orange, purple, yellow and green) is not only beautiful, it's extremely affordable. Prices range from $4 to $200.
We love the infant bedding set ($100, above middle) — it will brighten up any nursery. The pint-size bathing suits ($10 to $12) for little girls are also adorable.
And there are chic finds for mom too, with easy-to-wear tiered, off-the-shoulder and shift dresses that work equally well for a day at the beach or for a sunny stroll at the park.
The complete line hits stores and Target.com this Sunday. Click here for more information.
— Joyce Chen