Spotted: Sofia Coppola and Romy's Soho Stroll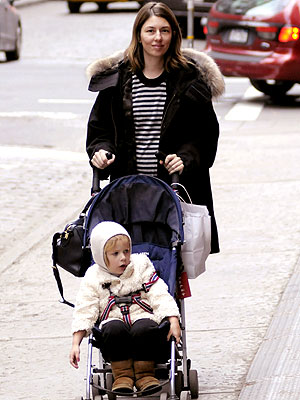 Elder Ordonez/INF
It's our first glimpse at her bump!
Expectant mom Sofia Coppola was spotted taking her 3-year-old daughter Romy out for a walk in the Soho neighborhood of New York City on Wednesday afternoon.
The film director, 38, will give birth to her second child with Phoenix frontman Thomas Mars later this year, the rocker confirmed in December.