Fit2BMom: Workout Wear that Will Last Past Pregnancy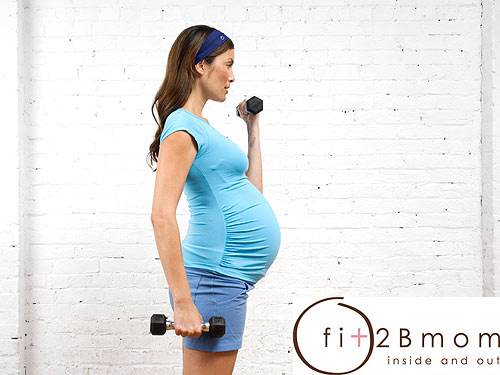 Courtesy of Fit2BMom
Keeping active while pregnant is important, but it's not easy to find comfy workout clothes that accommodate a growing belly. Now all the pregnant ladies can get their exercise on in style thanks to Fit2Bmom's stretchy, easy-to-wear separates.
Even celeb mom-to-be Tiffani Thiessen — who has the active kit ($118) — is a fan! She recently tweeted about how much she loves the line's "amazing" fabric and fit.
We love the company's new spring collection. The polished Long Sleeve Wrap Top ($79) is cut like a blazer, but feels super soft. The RoundNeck Tee ($49, above) is another favorite. It features a super supportive built-in shelf bra with side-shirring.
Plus, all bottoms (shorts, pants and skirts) come with wide waistbands so you can comfortably wear them under or over your bump.
Bonus: Each piece is made with a Supplex fabric blend that really holds its shape, so you can rock them even after the baby comes.
Shop the full collection here.
— Angela