Giveaway: gDiapers' New Baby Bundle (A $150 Value!)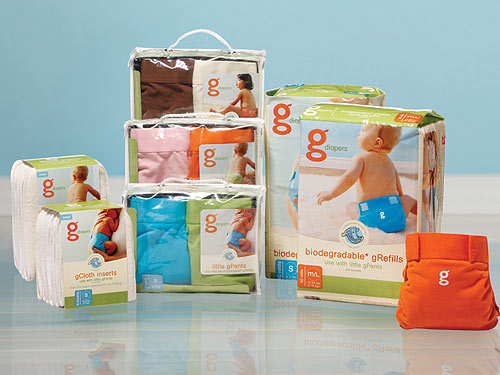 Courtesy of gDiapers
If you're eco-conscious, you'll love gDiaper's reusable diapers. The brightly colored gpants are super cute. And you can choose between biodegradable refills or cloth inserts — both of which are good for your baby's bum and the environment.
Love to try them out? The company's awarding one lucky CBB reader their New Baby Bundle ($150) which comes with the following items:
12 newborn-size gPants that snap down to allow room for the umbilical cord to heal
6 little gPants for babies that weigh 8 lbs. to 14 lbs.
1 case of gRefills (160 count)
1 swishstick to help flush the refills down
Hurry up and enter for your chance to win! Online entries must be received between 12:01 a.m. Eastern Time ("ET") on 3/8/10 and 11:59 p.m. (ET) on 3/14/10. See Official Rules.