Family Photo: Dave Grohl Goes Out With His Girls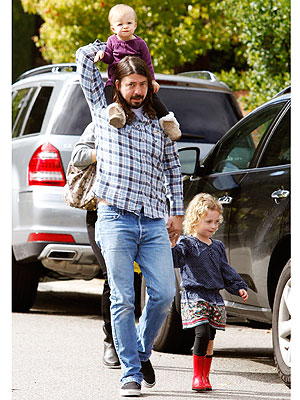 David Cooper/Broadimage
He's a rock star and a doting dad!
Dave Grohl was spotted out with his blonde babies — daughters Harper Willow, 10 months, and Violet Maye, 3 ½ — as well as wife Jordyn Blum Grohl last Saturday in Brentwood, Calif.
The Foo Fighters frontman and Nirvana drummer, 41, is currently back behind the kit, playing drums with Them Crooked Vultures.