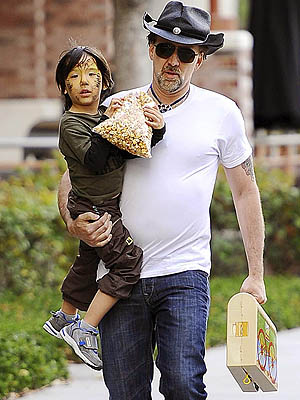 National Photo Group
Hold on tight!
Following a fun-filled afternoon spent riding rides at Disneyland on Tuesday, Nicolas Cage carried his cute cargo — son Kal-El and his toy — back to the hotel.
All the excitement worked up an appetite for the 4-year-old! After the actor, 46, stopped to buy a snack, Kal-El made sure to keep a firm grip on his precious bag of popcorn as he stared down the shutterbugs.
Looks like mom Alice Kim wasn't up for the amusement park play date.